Masamune Japanese Ramen makes a scorching entrance
Japanese ramen has been popular in Singapore since its introduction decades ago.

Located in Tanjong Pagar, the global ramen franchise Masamune makes a hot entrance.
The head chef of the franchise brings his renowned ramen recipe to Singapore.

The recipe that won first place at a global ramen competition!
The interior is a traditional Japanese style.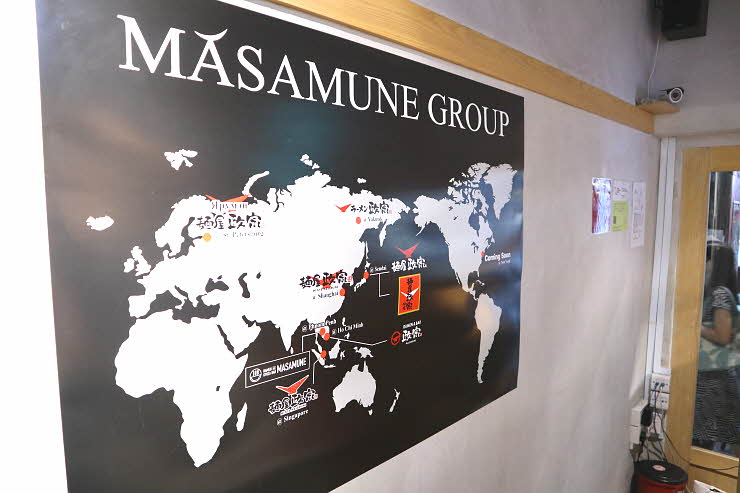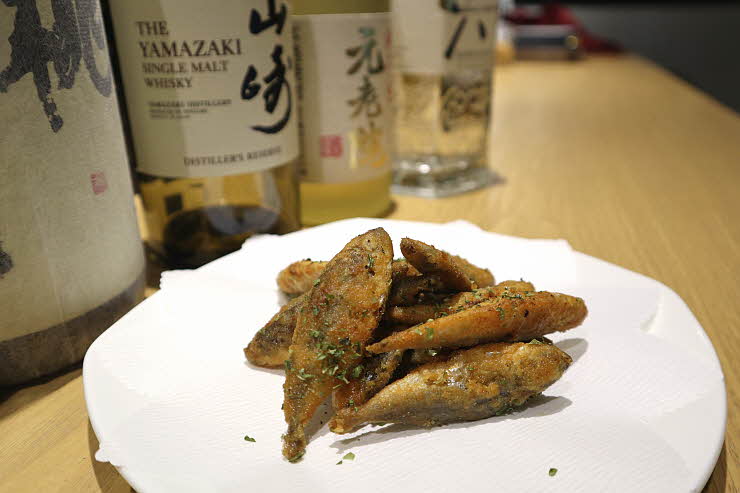 Here are some Masamune must try dishes.
The deep fried baby mackerel is a savory treat.

The bones are very fine and give a distinct fresh taste.

This dish goes great with a glass of beer!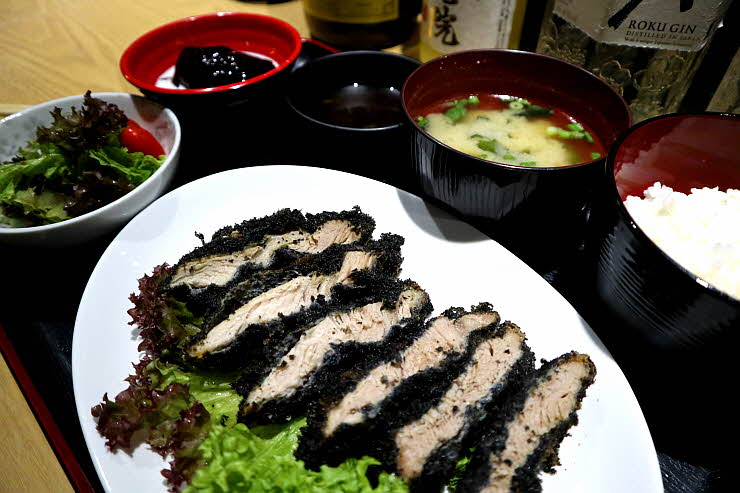 Charcoal tonkatsu is a Masamune specialty.
Using black sesame seeds to mimic charcoal, the tonkatsu is given a black coating.

It actually gives the tonkatsu a healthier layer than the regular breaded pork cutlet.

Don't be fooled by the unusual appearance, the charcoal tonkatsu will definitely

impress your tastebuds as well.
The coffee jelly side dish was a welcome and refreshing addition.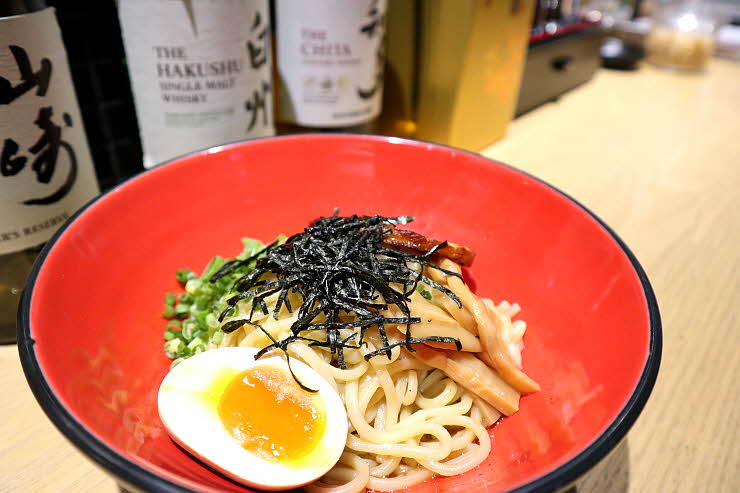 At Masamune, the soba is a must try thanks to its chewy noodles

And delicious soft boiled egg.

The special sauce has a very unique scent and flavor,

it definitely makes the noodles stand out.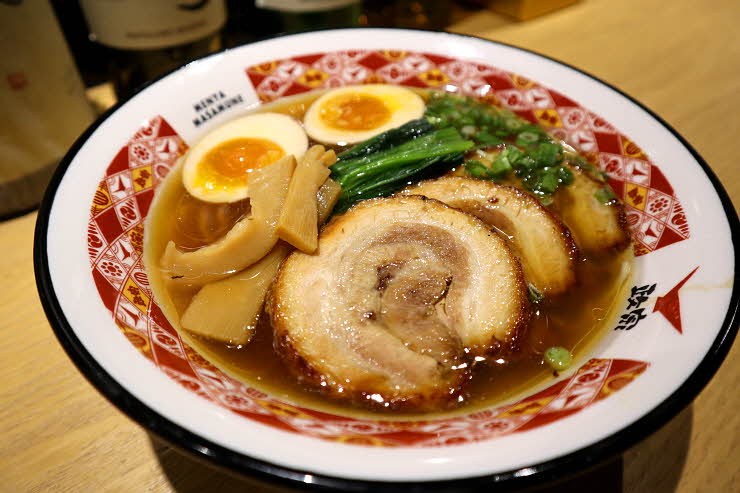 Japanese noodle broth is known for being quite oily and heavy in the stomach,

but the soba broth at Masamune has a very light and clean taste.

It even has a hint of "wok-hei" that is so well loved in local cuisine.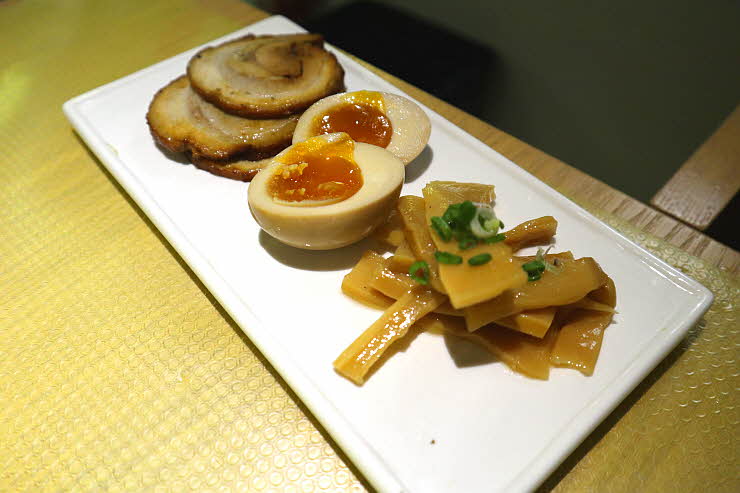 You can add toppings as you please.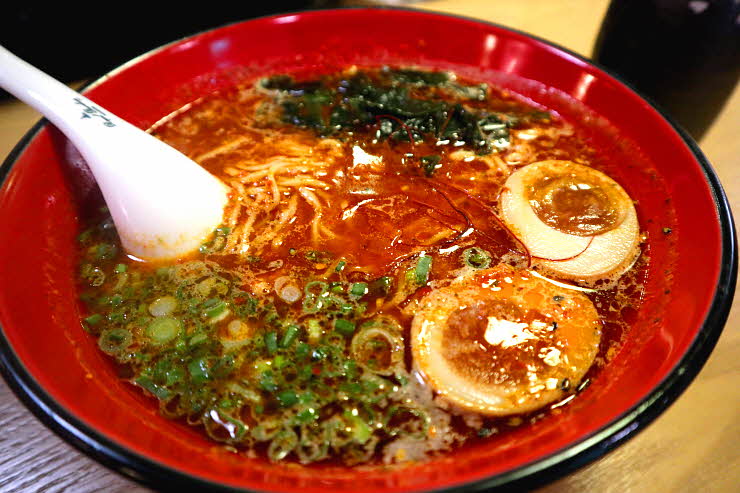 Masamune's fiery star of the show, the

V

olcano

ramen.

There are five levels to choose from so everyone can try and enjoy.

Their special challenge brings it up to "level 8".

If you finish within 15 minutes, eat for

FREE

!
Although level five's flavor is a pain-inducing spice (try at your own risk!)

it has a hearty, healthy taste thanks to the homemade pork bone broth.

A definite must try for spicy food daredevils.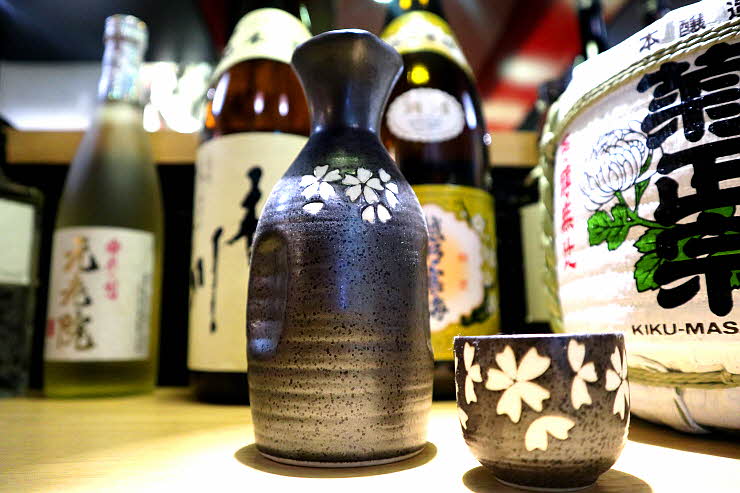 There is a huge variety of sake for enthusiasts to try,

so sit down and unwind at the bar counter.

For the best deals at Masamune, use our online voucher.